The crash of Bristol Beaufort AW288 at Roscroggan
This website celebrates the lives of four young men who died tragically when their plane was lost in an accident near the town of Camborne in 1942. Their stricken aircraft was coming down towards the town but they managed to keep it in the air long enough to avoid any civilian casualties. The town is still grateful to this day; a memorial service is held every year and in 2012 a new memorial stone was erected at the site of the crash to honour these men. They didn't die in combat but they were still heroes, as was every man and woman who flew in those dangerous times.
Their aircraft, a Bristol Beaufort torpedo bomber, had just taken off from nearby RAF Portreath and was heading for Gibraltar when it began to experience engine trouble and was forced to head back to base. Unfortunately the problem became too serious for the aircraft to maintain its height and after narrowly missing the town it hit a disused chapel at Roscroggan. All four men died at the scene.
The pilot, Flight Sergeant John Campbell Atkinson
The observer, Pilot Officer Frank Samuel Day
Wireless operator/Air Gunner Sergeant Charles Richard Taylor
Wireless operator/Air Gunner Sergeant John Orford Twelvetrees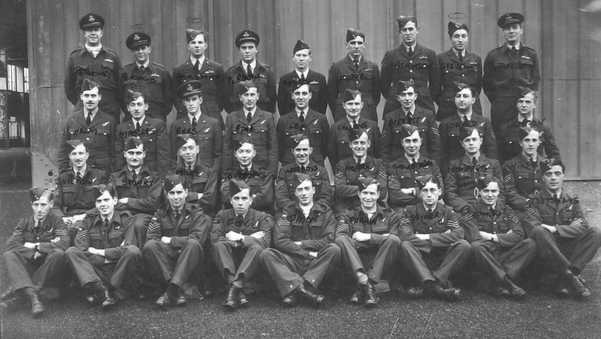 A list of the airmen in this photograph can be found
here.